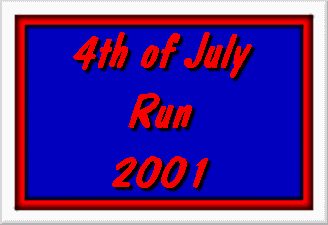 The following pictures were taken at
The Badlands ATV park in Attica, Indiana.
For those that were not able to attend this ride...
YOU MISSED OUT!!
But, oh well.. maybe you'll be able to go next time. :)



This 1st picture is Bill Houston (my dad) on his Big Foot Argo.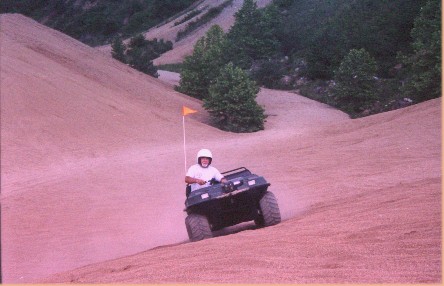 These next few pictures were taken of the Sunday morning group.
Looks like fun, hey? Due to a major case of Alzheimers (not really),
I have forgotten some of your names. If you email me with your
name and which page your picture is on, I'd be glad to include
your name with your picture.


This is an Argo 8 Wheeler! Awesome!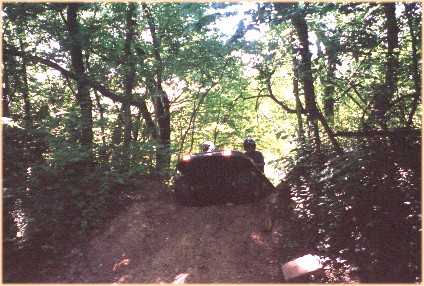 This is John playing in the water. Check out those home made roll bars!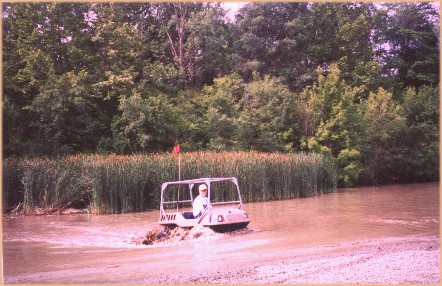 John and his parents (seen below in the Max IV) came all the
way from Oklahoma to ride!


Brandon looks on as the Max dealer (sorry, forgot name) climbs
out of the swamp in his Max.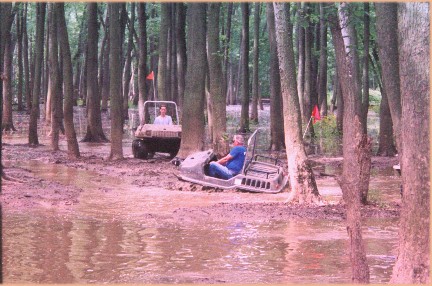 Now we're playing a friendly game of "Follow the Leader".
And look who's the leader!! Bill Houston in his Argo!
haha.. just HAD to throw that in!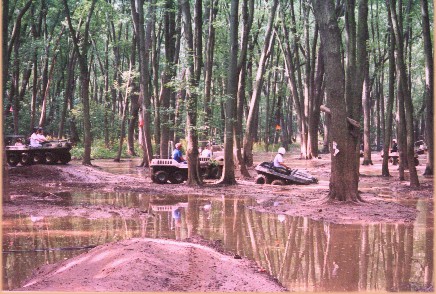 How many 6x6's can YOU count?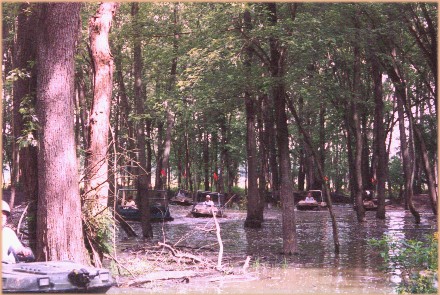 Pictured center and left are the Martin's from Oklahoma.
Keep clicking "Next" for some pics of these guys gettin' a little CRAZY!